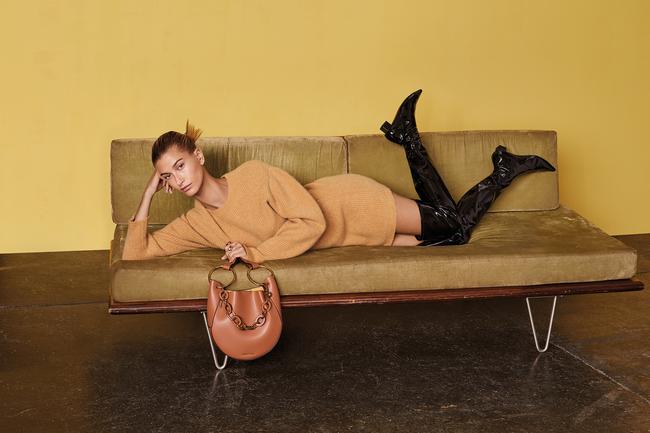 Hailey Bieber is one of the most coveted models both on and off the runway this year. The 22-year-old New Yorker has quite the fashion following – just ask her 20 million plus Instagram fans who admire everything Bieber wears, whether she's snapped on the street with husband Justin Bieber or showcasing one of her low-key off-duty looks. It's no wonder we wanted to take a peek inside her wardrobe.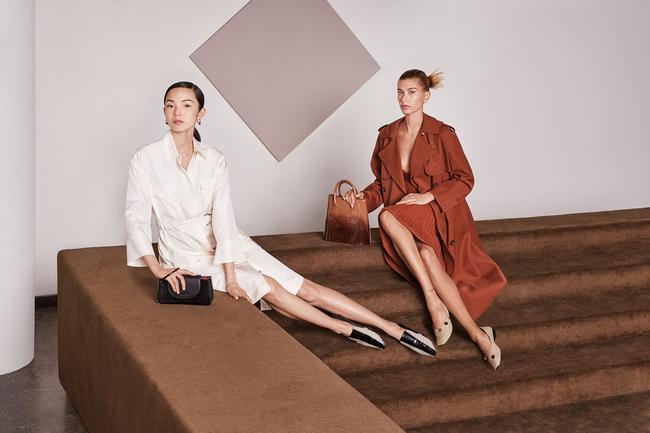 Hailey Bieber and Xiao Wen Ju
One of Bieber's favourite brands this season? Charles & Keith, the cool-girl accessories label loved the world over for its fashion-forward designs. Given her affinity for the brand, who better to front its fall 2019 collection? The Singapore-based label, which has been around since 1996, tapped Bieber since her personal style resonates with their modern take this season.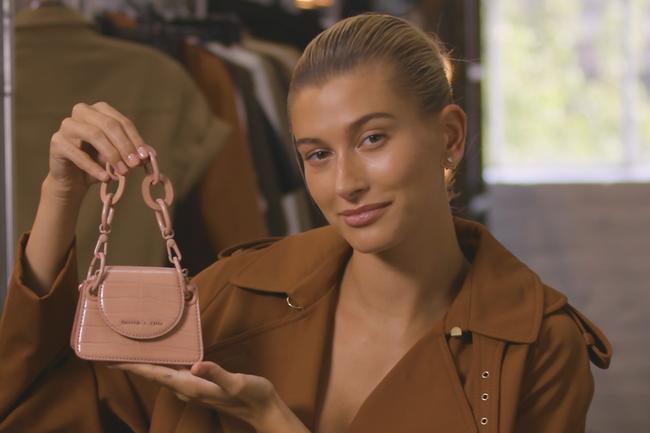 Hailey Bieber holding her favourite piece in the collection, the Croc-Effect Chunky Chain Handle Mini Bag
For Bieber, working with the label also meant casting an eye across her must-haves for the season ahead. Her favourite piece in this collection? The Croc-Effect Chunky Chain Handle Mini Bag "I love the colour. What's not to love about something cute and mini?" she told the brand on the set of the campaign shoot.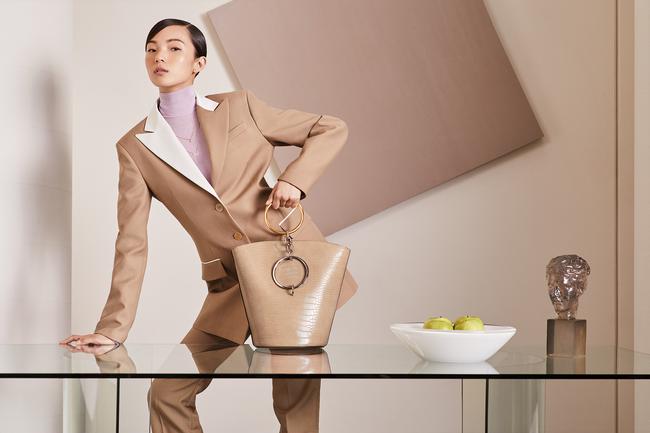 The Croc-Effect Large Bracelet Bucket Bag dropping mid-August
The mock croc trend is everywhere this autumn/winter season and it's one of the key trends you'll find in Charles & Keith's new offering, which in addition to bags, features shoes, eyewear, accessories and jewellery. Colourways have been kept to a softer palette, with Bieber's favourite bag available in pink, tan, yellow, burgundy and black. Other stand out pieces to consider are their heeled ankle booties, burgundy tote bag and a go-anywhere heeled mules, each perfect for Australia's sometimes unpredictable winter.
In the campaign, Bieber appears alongside Xiao Wen Ju, one of the industry's top models. Based in New York, Xiao Wen Ju is a respected fixture in the fashion circuit, and like Bieber, she too has an inimitable sense of personal style.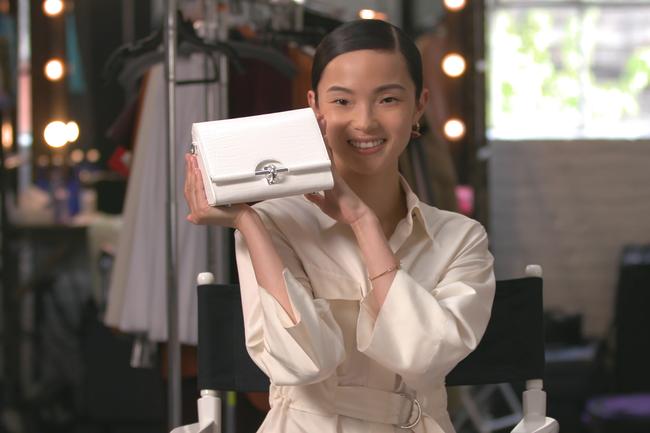 Xiao Wen Ju holding her favourite piece in the collection, the Croc-Effect Turn Lock Bag
"I love this collection," Ju told the brand on set of the shoot. Her favourite piece is a structured handbag known as the Croc-Effect Turn Lock Bag which will be dropping mid-August. "It has a very unique design. I love the colour and shape, as it goes well with a variety of outfits and accessories. It's easy to match with everything."
The Charles & Keith Fall/Winter 2019 collection will be launched on their website from July 2019
You can shop new arrivals from Charles & Keith here, with new styles dropping weekly.