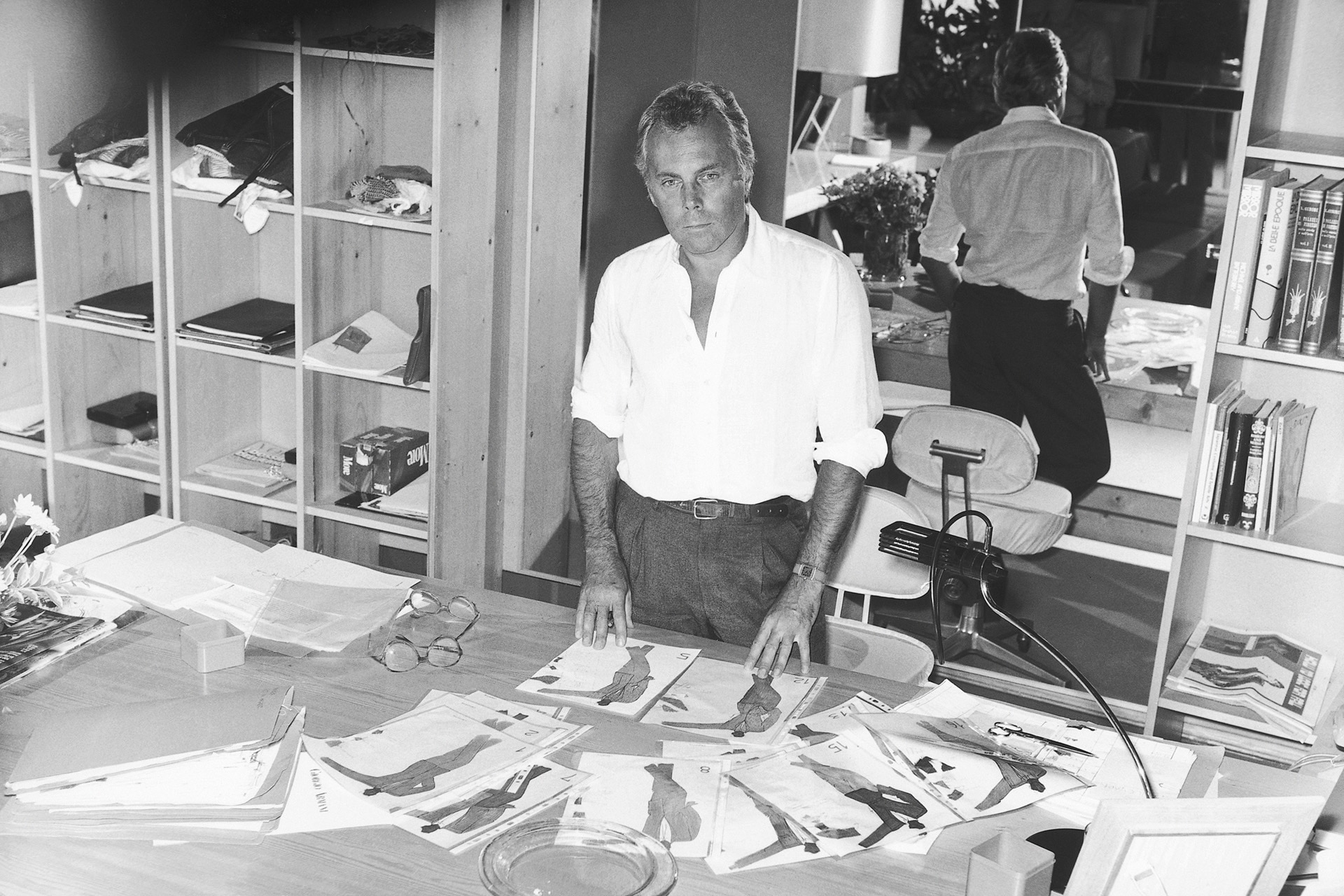 Image credit: courtesy of Giorgio Armani
There aren't many designers who are recognised in every single part of the world. Giorgio Armani, however, is exactly that. Ask anyone, chances are that they'll not only know of Armani himself, but be able to picture one his perfectly tailored suits, his love of good-taste 'greige' or his countless Hollywood moments. That kind of global star power is rare in fashion, especially for a house that is still owned and operated by its founder. And yet Mr Armani — as he is always referred to; never just Giorgio — has built one of the world's largest independently-owned fashion empires, which, at the age of 85, he still personally oversees.
It couldn't be more well deserved, then, that this December, Armani will be honoured at The Fashion Awards with the Outstanding Achievement Award. Right from the start, Armani shifted the conversation around tailoring and shaped the look of the late 20th century. He ushered in a new era of softer, more unstructured and most significantly, lighter suiting. In doing so, he became the architect of modern masculinity, a go-to for a new kind of man. He did just as much for women, too, using menswear fabrics to create a powerful uniform — the relaxed, minimalist trouser suit. Armani is the designer who blazed the trail for those such as Calvin Klein, Donna Karan and Jil Sander.
He was a pioneer when it came to establishing a relationship with Hollywood, too, placing dedicated publicists and celebrity liaisons in his Rodeo Drive boutique early on. In 1980, he dressed Richard Gere for the film American Gigolo, with every scene choreographed to work for Armani's clothes, prompting Gere to ask, "Who's acting in this scene, me or the jacket?". Since then, his designs have appeared in more than 200 films, and have been worn by a constellation of megawatt stars, long before red-carpet dressing became industrialised. Back then, it was Diane Keaton, Jodie Foster and Michelle Pfeiffer in Armani. Today, it's the likes of Cate Blanchett, Celine Dion, Alicia Keys and Elizabeth Debicki.
Armani's central tenets of classicism, style over fashion, Italian craftsmanship and ease have endured. In 1975, he sold his Volkswagen Beetle to set up the brand. The first year of business saw sales total US$14,000 and within a decade, they were topping US$100 million. Today, Armani has an annual turnover of around US$2 billion; and the empire spans every layer of the product pyramid, from the crescendo of Armani Privé haute couture to Giorgio Armani ready-to-wear tailoring, Armani Exchange jeans, Armani/Casa furnishings, Armani hotels, Armani cosmetics… The list goes on, but each product is distinctive for that signature Armani simplicity.
In a rare interview, Vogue speaks to Armani about the secrets to his success and navigating an ever changing fashion industry.