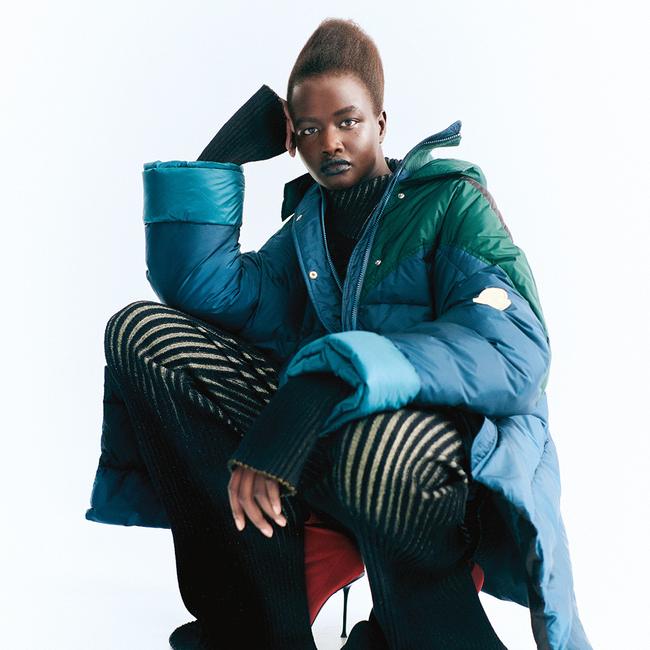 Veronica Leoni, the Milan-based designer in charge of
Moncler's 1952
womenswear range, is the first to admit she was not the obvious choice when she was appointed earlier this year. "I'm used to working on prêt-á-porter collections," she says of going from traditional tailoring and everyday fabrics to a brand synonymous with high-tech alpine wear and performance pieces. "It's very new to me and I love to be out of my classical field of action." Having worked on ready-to-wear at Jil Sander and Céline under former head Phoebe Philo, Leoni's formal experience may appear at odds with the alpine-yet-urban aesthetic she's been tasked with modernising at Moncler. But the new creative director is perfectly primed for the challenge. As an Italian trained by "a German and an Englishwoman", she is a self-professed designer of the world with experience that allows her to spot wardrobe needs that transcend borders. Or, as she puts it: "I think the common ground is just wanting to be a woman of today."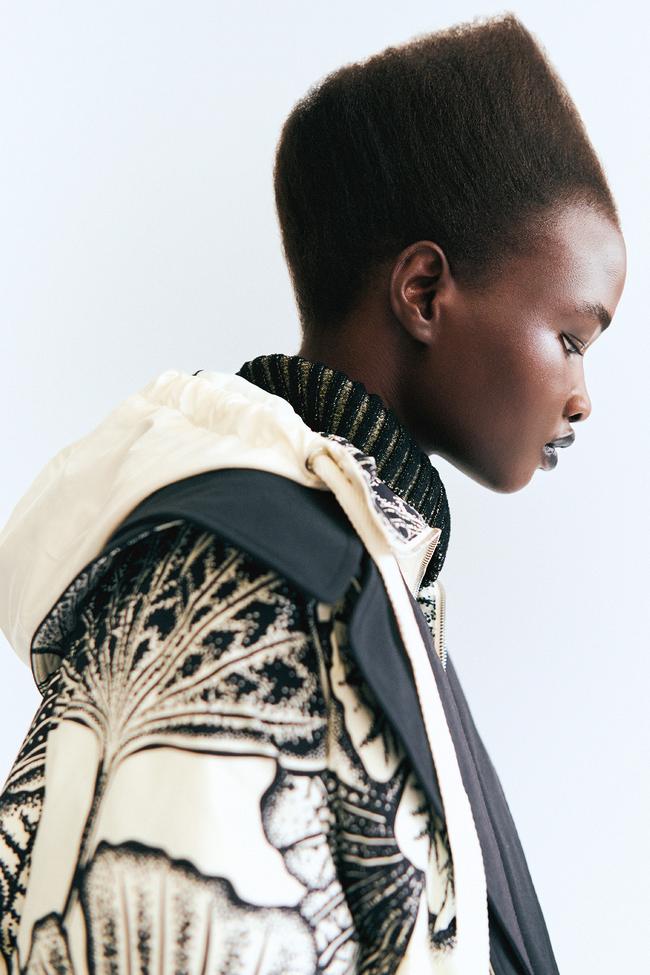 The autumn/winter '19/'20 collection, which showed at Milan fashion week in February, revealed Leoni's first interpretation of the Italian luxury sportswear brand founded in 1952 and made famous by its iconic puffer jackets. "My inspiration was everyday women around the world with a very dynamic life," she says. Tailored silhouettes teamed with ribbed knit trousers that skimmed the feet amplified a fashion focus and softened the bulkiness of the type of down that has previously relegated puffer jackets to department store corners. Bi-textured capes in wool and nylon and colourful turtlenecks worn in each of the 22 looks shown had a similar effect. In step with Philo and Sander's minimalist tendencies and expert layering (Leoni played safe within Céline's signature colour wheel of oxblood, forest green and mustard yellow), the collection satiated an appetite for immaculate tailoring in an athletic context and proved symptomatic of the fashion tilt at Moncler.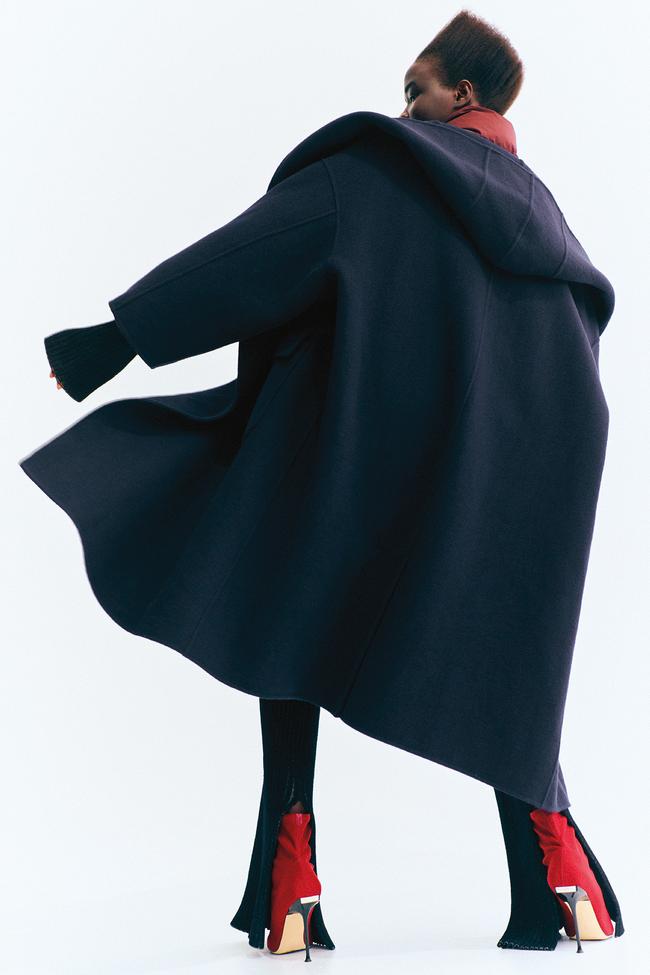 "I'm contributing with an aesthetic connection, with fabrics and a palette that does not typically belong to a sporty world," Leoni explains. "The ingredients are very much in front of our face and we need to create a new recipe." While cool-weather solutions played on the designer's mind (polyamide an obvious leitmotif in the collection), she also highlighted the puffer's ability to elevate an outfit as opposed to simply being unwrapped and discarded in favour of something better underneath. She describes it as, "translating that technicality into a feature that belongs to our daily way of dressing up".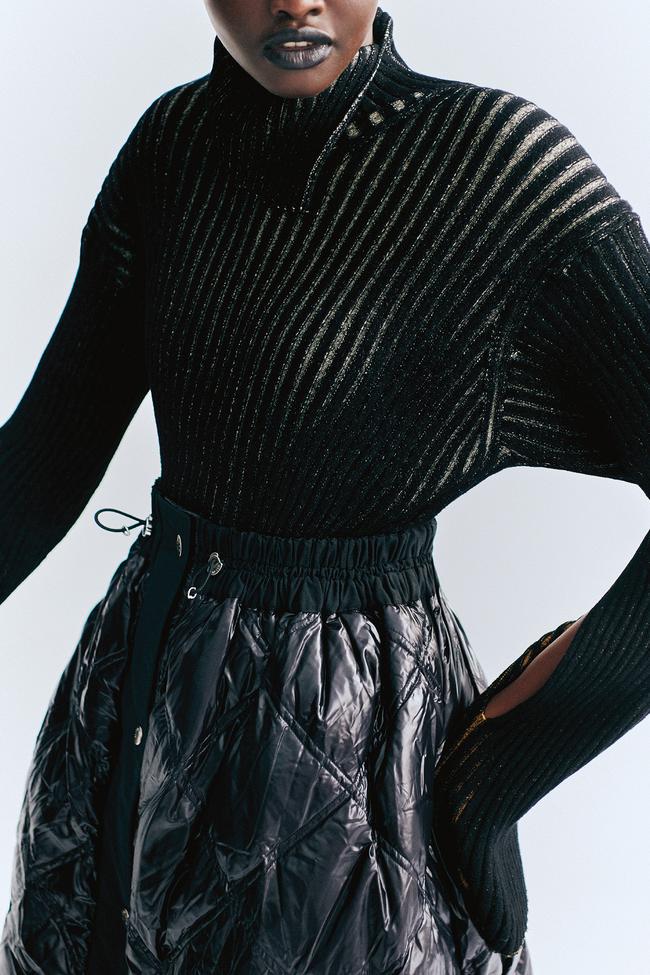 Leoni oversees Donna (the women's range) of
Moncler 1952
, the brand's core line, while Sergio Zambon presides over Uomo (men's). Their clothes sit alongside a stable of collections produced by different designers each season that make up Moncler Genius, an initiative conceived by CEO Remo Ruffini in 2018. "We can all share the same vocabulary, the same common goal, but then be different and create a peculiar mix that is really extraordinary," Leoni says. For her debut collection, she found herself in the company of Pierpaolo Piccioli of Valentino, Simone Rocha and Craig Green, among other Moncler collaborators who showcased collections for the autumn/winter '19/'20 season.
"It's a very unique opportunity to be part of," Leoni continues. "It's about sharing values – [we can] sell an experience, give a point of view and share a lifestyle that brings a message forward through fashion."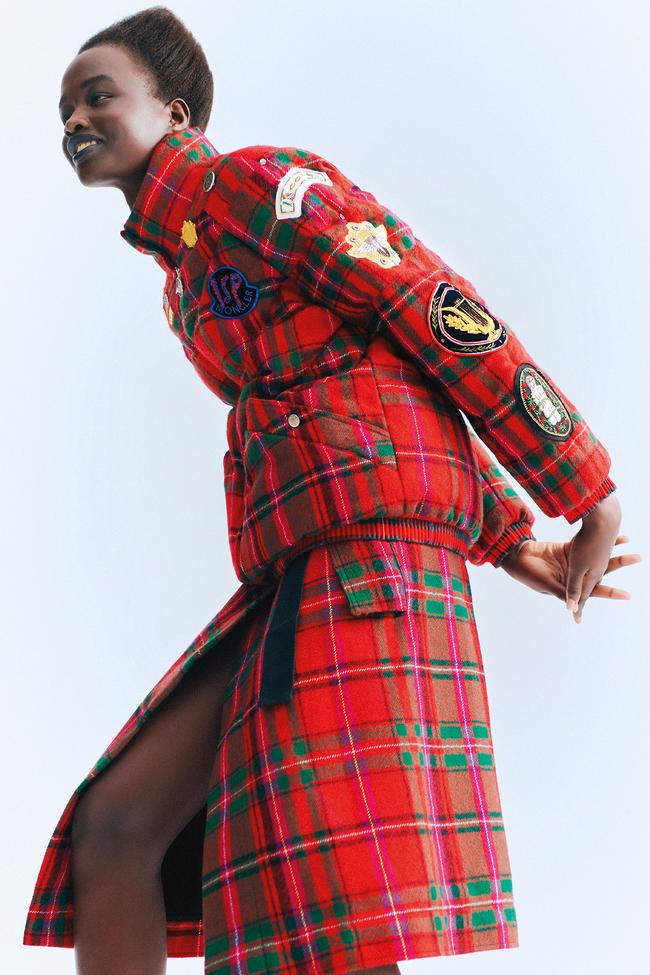 While her own approach to design is demographic agnostic –"I don't want to have an age; a geographic limitation" – Leoni recognises that having a wide range of designers means the brand can cater to a universal audience. "You'll find my woman, but you'll find a more romantic one, a printed one, a couture one," she says of the other collections, each presented under the name of the designer responsible. "So you can feel comfortable in any occasion of your life. It is a real example of how the system wants to embrace the needs of the market."
The evolving needs of up-and-coming creatives like Leoni are embraced as well. A mutual exchange of ideas between designers and Ruffini ensures both the brand's DNA and each respective visual identity not only remains intact, but honoured. Leoni's introduction of leather totes and cross-body bags with padded nylon straps or cropped puffer vests exemplifies this fusion of craftsmanship with flair. "The sexy thing about Moncler Genius is that we are just requested to be ourselves," she says. The result in Leoni's case is sporty, but sophisticated too.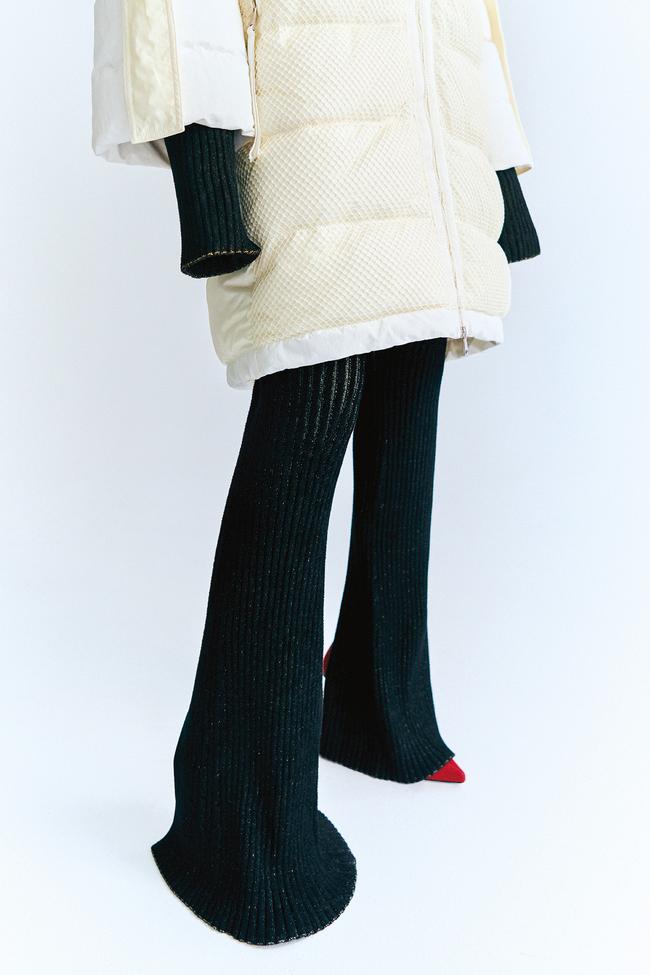 If this collection was, as Leoni insists, her foundation moment, she remains tight-lipped about what we can expect next. She is vocal, though, when it comes to the Moncler vocabulary that she's been charged with shaking up. "We need to add another word to this mission, which is openness," she says, speaking inadvertently to a broader mood in fashion at the moment. "Whoever wants to join us is welcome."
Originally seen in Vogue Australia's October issue.