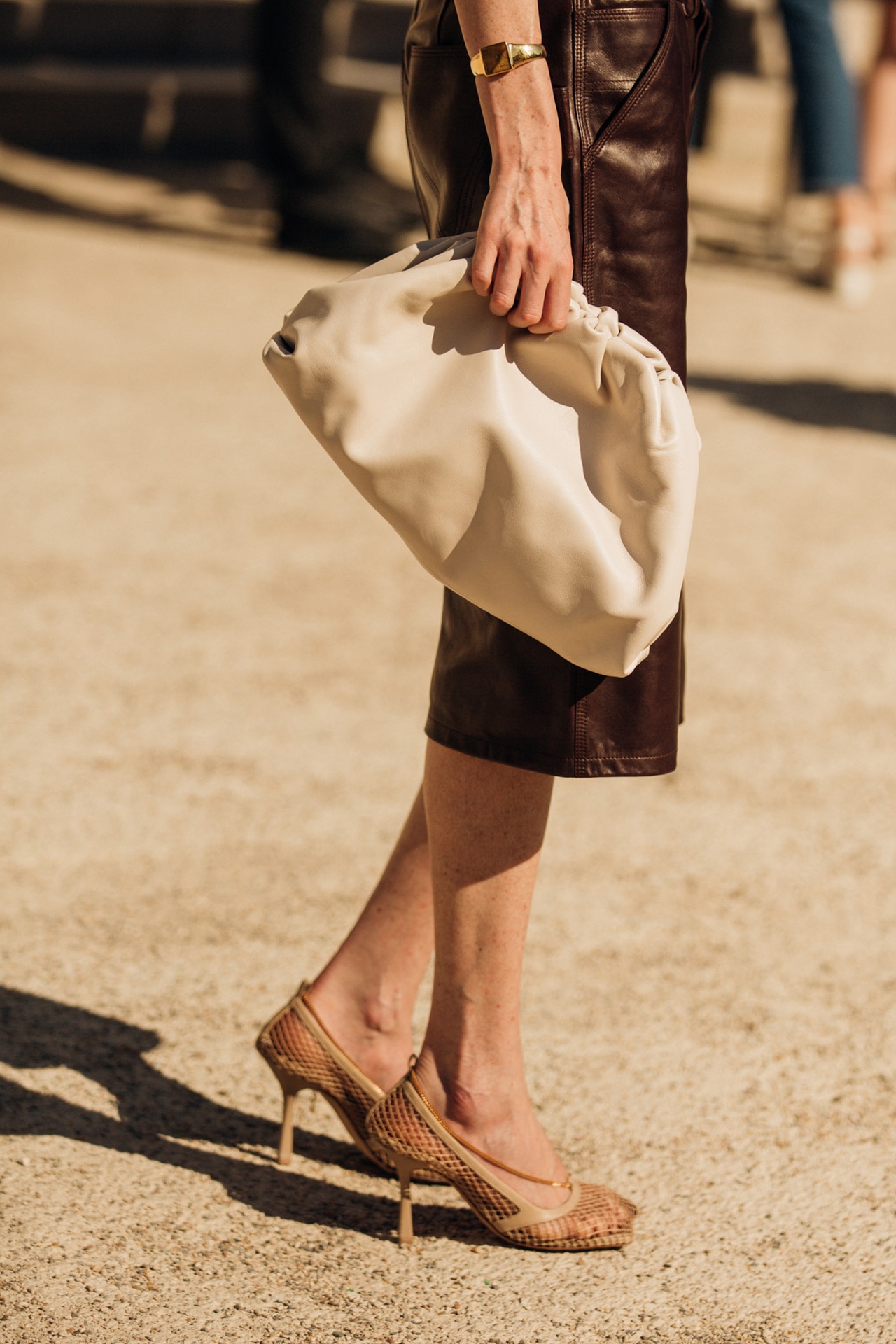 The hype is real.
When British designer Daniel Lee stepped into the role of creative director at storied fashion house Bottega Veneta, taking over the reins following Tomas Maier's successful 17-year tenure, fans of the brand understood that change would soon follow.
Now, after a mere 12 months at the helm of the label, the Central Saint Martins graduate has redefined the Bottega Veneta man and woman. With his sights set on ready-to-wear, 33-year-old Lee has paved a path that preempts the reinvention of the Italian leather goods company.
Once a designer at Celine, who honed his skill under the wing of the brand's celebrated former creative director Phoebe Philo, Lee's new direction at Bottega Veneta has fashion fanatics comparing his designs to those from the Philo-era of "old" Céline.
So what does this mean for Bottega Veneta? Considering Lee makes a concerted effort to work with the heritage of the luxury fashion house, as opposed to against it, his work at what is being referred to as the "new" Bottega Veneta, has merged fans of the leather goods company with those who have found themselves missing "old" Céline.
Bottega Veneta's new direction is so noteworthy, it has spawned its very own Instagram account @newbottega—created in the vain of @oldcéline, an account that serves to celebrate and commemorate Philo's 10-year tenure at the French fashion house, before the brand was reimagined by Hedi Slimane in 2018.
@newbottega is dedicated to the bright future of the Italian luxury fashion house, originally founded in 1966. You'll find Lee's square-toed heeled sandals and Pouch bag among his other accessories and ready-to-wear, which launched following his perfectly-presented debut for pre-fall 2019. All you need to do is hit follow and join the "new" Bottega Veneta and "old" Céline fans praising the renewed relevance of the label.