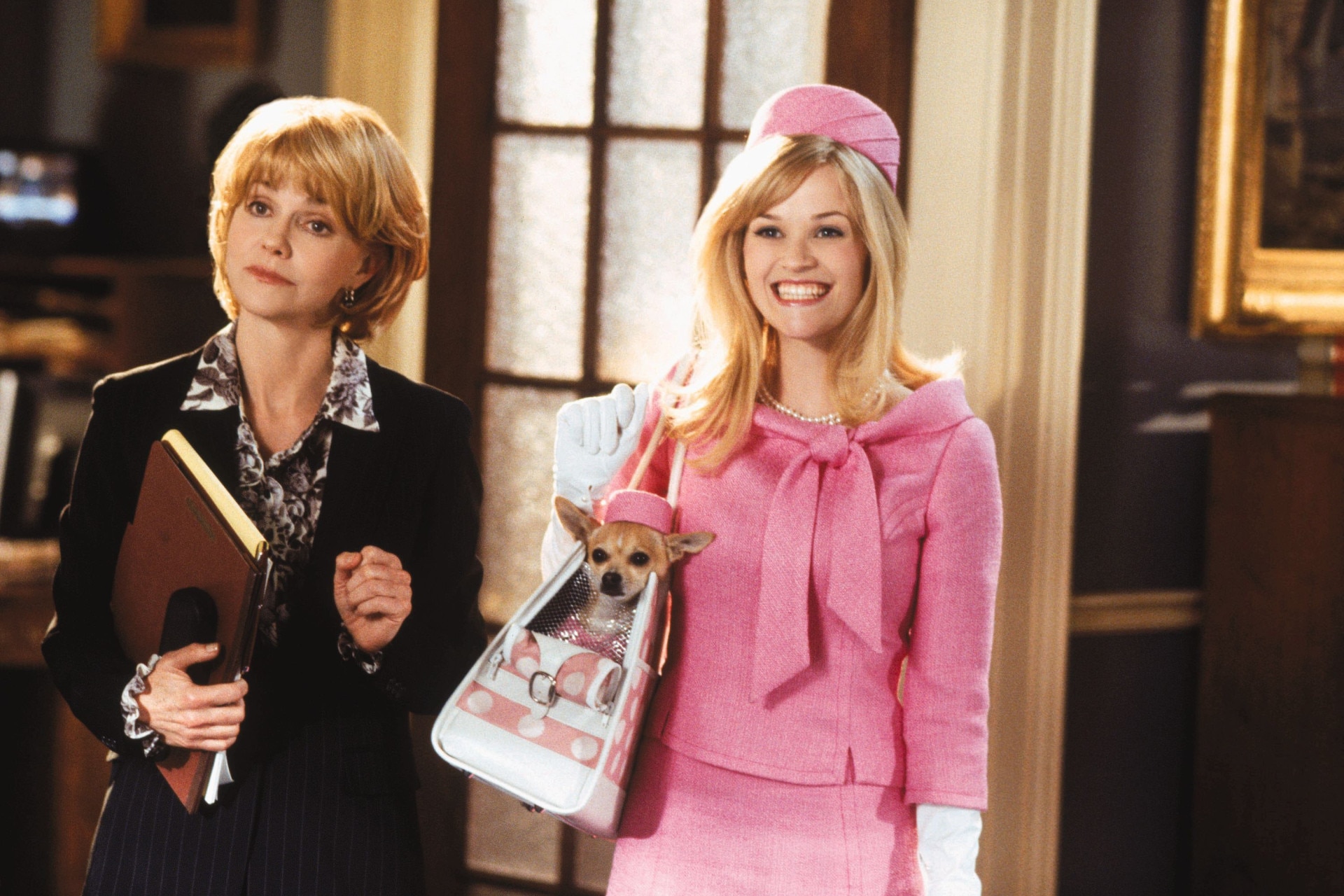 Image credit: Reese Witherspoon in a scene from Legally Blonde 2: Red, White & Blonde
After watching a movie for the first or, if it's a favourite, fiftieth time there are inevitably many elements that require unpacking, not the least of which is the wardrobe—especially if the film features characters wearing exceptionally chic fashion. But what happens to all those covetable pieces after the film wraps?
For instance, whose brain wasn't flooded with lingering questions about Cameron Diaz's incredible wardrobe in classic 2006 festive rom-com, The Holiday? Not only were we left wondering what packing wizardry was involved to enable her character, Amanda, to fit all those amazing coats into just two suitcases, but (and this is probably the more pressing of the questions) where can we purchase every single item she wore in the entire film?
Similar questions have arisen around other noteworthy film wardrobes, think: every look each cast member wore—with the exception of Andy's famous "lumpy blue sweater"—in The Devil Wears Prada or the scene-stealing canary yellow dress Kate Hudson's character, Andie, wears to the black-tie diamond gala event in How to Lose A Guy In 10 Days. Or even more left-of-field, but equally iconic looks, like the red tracksuit worn by Chas Tenenbaum (Ben Stiller) in Wes Anderson's classic, The Royal Tenenbaums.
According to an article in the now-defunct, Racked, what happens to the clothes from a film shoot or a TV show is actually up to the "producers and the studio". Speaking to the publication, producer Michael Flannigan said in some instances, the cast members get to keep their costumes, while on other projects the clothes are sold to the crew. "Several actors have it in their contracts that they get the pick of their wardrobe. Other than that," Flannigan reportedly said, "we have a fire sale, typically only for the crew, at the end to sell as much as we can." One other, and very common option, is for studios and producers to store costumes in meticulously kept archives.
With each studio and project adhering to different rules around costume ownership, it's only when a celebrity puts an iconic costume they've been gifted up for auction, or opens up in an interview, that we finally have answers to our burning movie wardrobe questions.
Here, we round up all the iconic outfits that your favourite stars have revealed they kept from set.