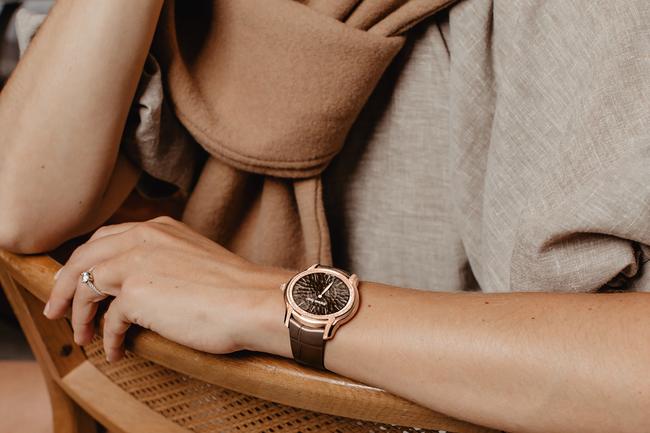 Audemars Piguet
, the Swiss haute horlogerie best known for being the only independent high-end watch manufacturer that is still in the hands of the founding families, introduced its first hand-wound Philosophique watch in 1982.
Now, the brand that prides itself on its ability to craft a variety of innovative watch designs for women and men from all walks of life, has unveiled the beautifully abstract Millenary Frosted Gold Philosophique, inspired by the same 17th century single-hand timepieces it references.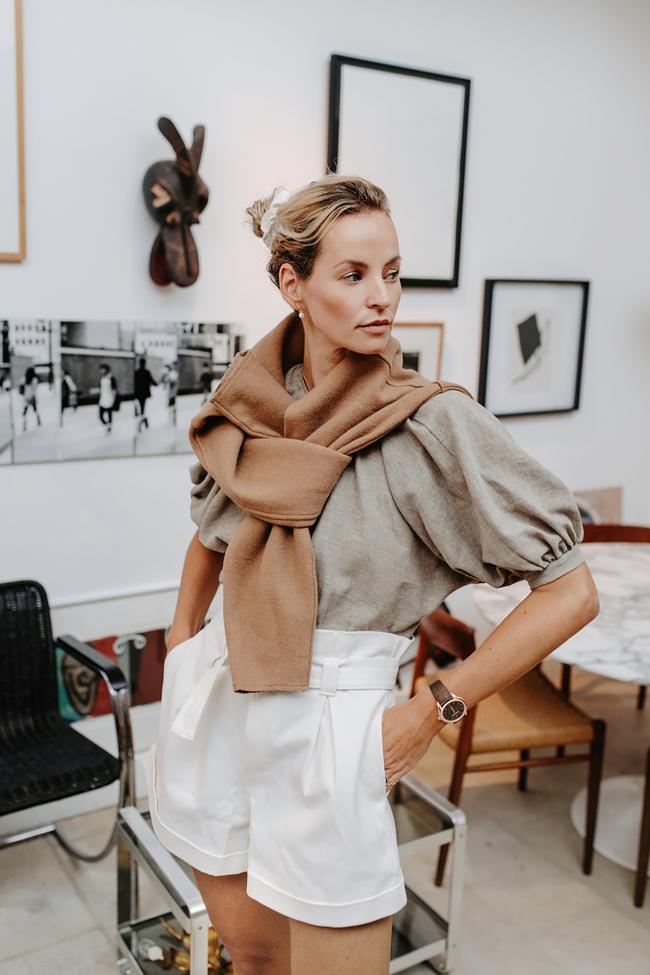 The must-have Millenary Frosted Gold Philosophique serves as a nod to the single-handed timepieces that aimed to simplify energy transmission until the beginning of the 18th century, highlighting the fact that watches were worn first and foremost as social and emotional markers, and reminding its wearer that time is in her hands.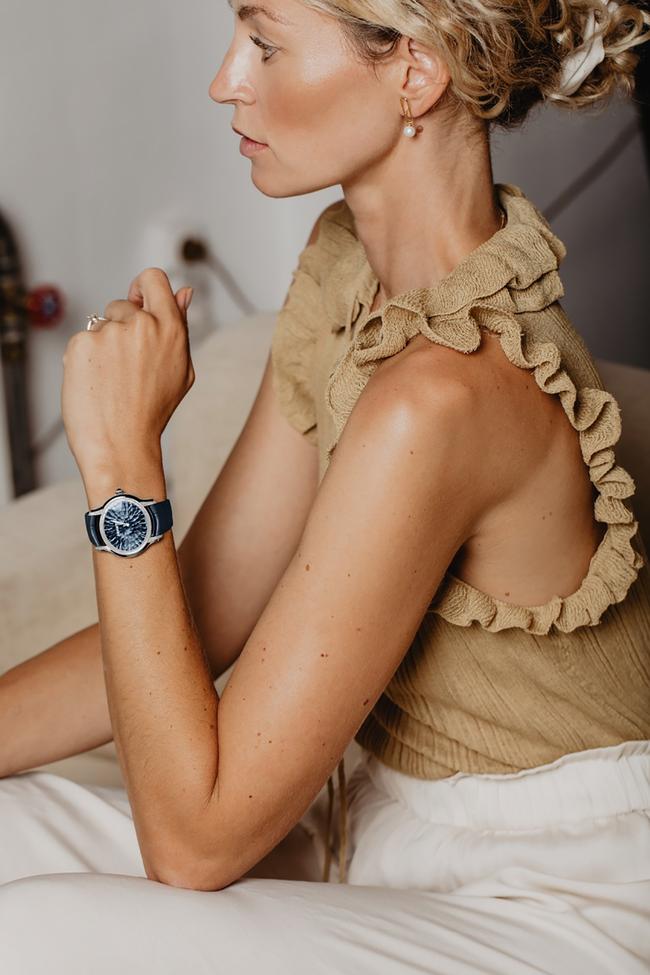 "At Audemars Piguet, we have always charted our own course, following our firm convictions and starting our independent trends, even during times of crisis," says Jasmine Audemars, the chairwoman of the board of directors.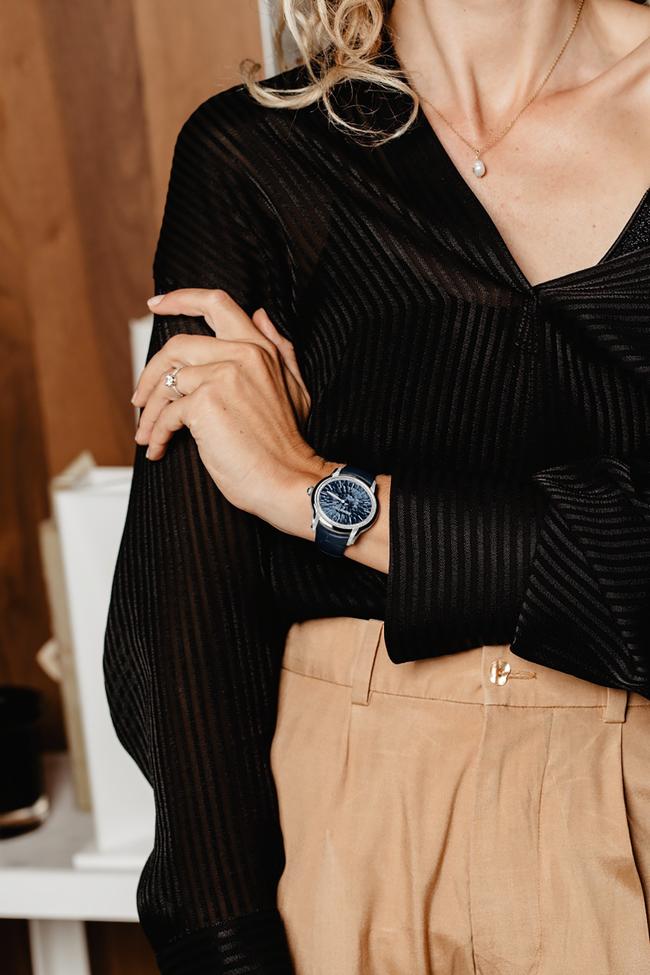 "We continue today with our new Millenary Philosophique," she continued, confirming the watchmaker's newest innovation promises to give you back control of your own time, in a world that is far busier than ever before. "This watch takes a break from the rushing minutes of our world and invites you to set your own tempo."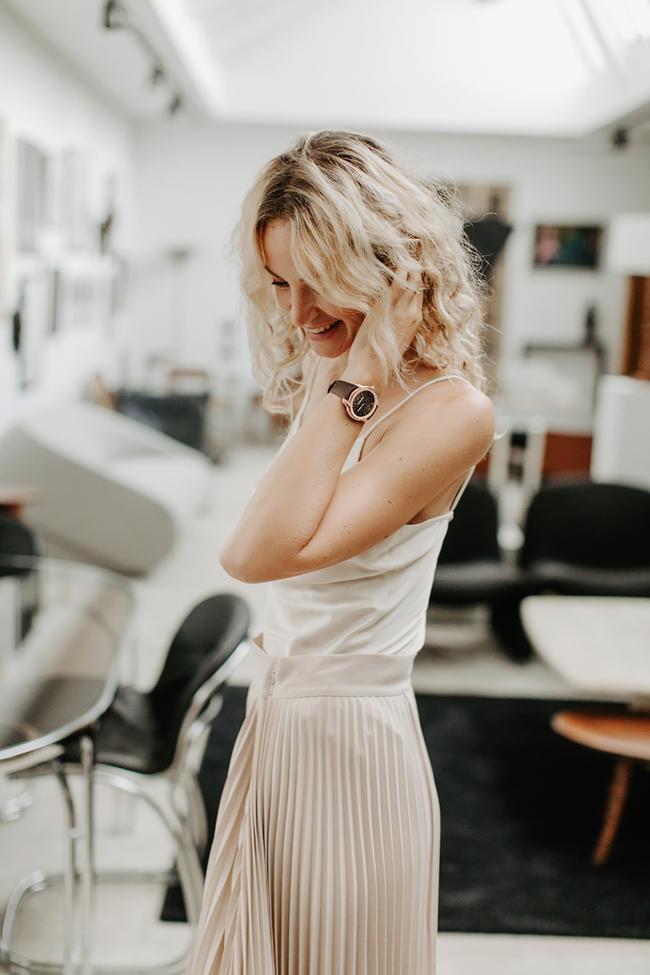 Encouraging women to reappropriate time, the new design boasts a "hammered-like" hand-crafted dimpled dial, a polished and sand-blasted single-hand, and a statin-finished brown or blue alligator strap with an 18-carat white or pink gold pin buckle.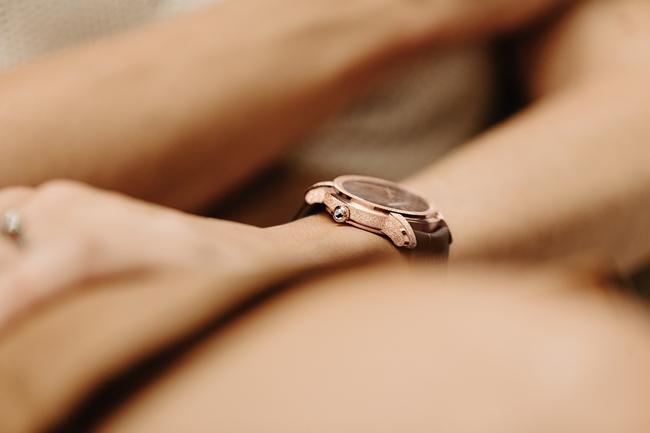 The brand, which is known for its sports-style models, classic and traditional timepieces, jewellery-watches and one-of-a-kind creations, equipped the watch with an 18-carat pink or white gold case with an alternating satin brushing and Frosted Gold finishing, which just so happens to be a technique inspired by the work of Florentine jewellery designer Carolina Bucci.
Designed to be a statement of creative freedom and free-spirited individuality, the Millenary Frosted Gold Philosophique also features a diamond-dust effect created from hours of micro-hammering, a crown set with a translucent or blue sapphire cabochon, a water-resistant glare-proofed sapphire crystal and see-through caseback and a new self-winding movement, which completes the watch's meticulously hand-finished design.